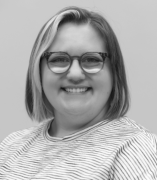 Sarah Wohler
Amundsen High School
About
Sarah Wohler is a physics teacher at Amundsen High School on Chicago's Northwest Side. She grew up in the south suburbs and always had an affinity for science. After graduating from Alan B. Shepard High School in 2015, Sarah moved on to earn her bachelor's of science in biology with an ecology emphasis from Loyola University Chicago in 2019 and her master's of education in secondary education from LUC in 2020. Her personal goal as an educator has always been to increase the accessibility of science by creating genuine connections to the lives and interests of her students. Science is all around us, we just need to find it!
Throughout her time at Loyola, Sarah explored an eclectic variety of pathways that ultimately led to her career in education. She left high school with a certified nursing assistant license and began her college journey in pursuit of a future in medicine. That path changed when she stepped into her intro-level ecology course and fell in love with the inner workings of the Earth, prompting a shift in focus that would persist for the rest of her undergraduate career. After pivoting into ecology, Sarah worked with some of the leading supporters of animal rights and safety in the city, including PAWS Chicago, EarthShare and — perhaps most impactful — Brookfield Zoo. Sarah's five-year tenure at Brookfield Zoo resulted in a love for education. She developed an informal curriculum for seasonal exhibits, gave tours of the zoo grounds, completed an education research project and supervised the King Conservation Science Scholars program. Sarah was able to seamlessly connect the advocacy work she was achieving at the zoo to her focused studies on the impacts of mass extinctions as she completed her undergraduate degree.
As Sarah was beginning her full-time student teaching experience at Ogden International High School in March of 2020, the COVID-19 pandemic caused all schools to shut down indefinitely. Sarah worked tirelessly with her cooperating teacher to develop meaningful lessons for her International Baccalaureate biology and Middle Years Programme chemistry students — all while learning how to navigate school through a computer screen. Her diligence led her into an English-Language Learner biology teaching position at Curie Metro High School for the 2020-21 school year. During this time, Sarah had the opportunity to learn about the positive impacts that technology could have on students' learning while simultaneously navigating the ins and outs of teaching science classes.
During her time as a BEST fellow, Sarah worked with talented researchers in Dr. Irena Levitan's lab to better understand the interconnectedness of science. Dr. Levitan's lab is a melting pot of projects focusing on the impacts of stressors on endothelial cells, which can lead to atherosclerosis development. She spent her six-week research experience understanding the key components of microscopy, western blotting techniques, mouse perfusion, tissue biopsy and more. After long discussions together, Sarah and her colleagues began to recognize that the sciences are never completely isolated from one another. Biology always connects to chemistry which always connects to physics and so on. This was the key to the foundation of her unit plan.
For the 2022-23 school year, Sarah's physics classrooms at Amundsen High School will be focusing on the importance of scientific literacy. Sarah developed a culminating unit that focuses on how science disciplines are connected with many common laboratory techniques (emphasizing gel electrophoresis), learning the key steps in reading a scientific paper, and completing an essay/presentation on the impacts of science. In their summative assesment, students will have the option to choose a world issue they are passionate about and discuss how different scientists with different backgrounds and specialities are working toward a single common goal. She hopes that her students will be able to wrap up their school year by recognizing the importance of interdisciplinary contributions to science and the ethical implications of lab work being translated to everyday life.