Tolou Shokuhfar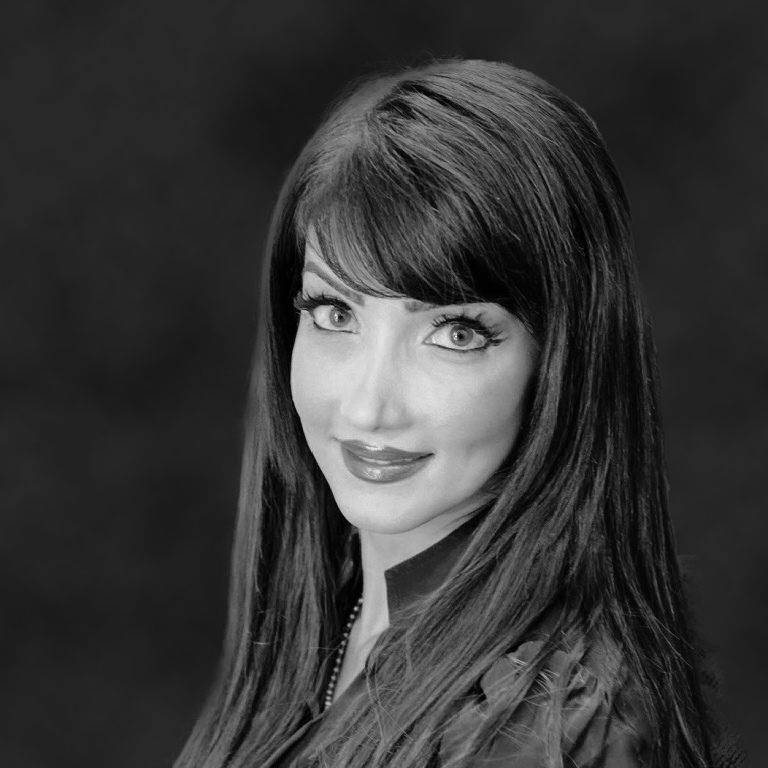 Biomedical Engineering Faculty
Profile
Tolou Shokuhfar, Ph.D., Associate Professor of Biomedical Engineering, is the director of the In-situ Nanomedicine lab where she has graduated one PhD student and is supervising one postdoctoral researcher, one research scholar, five PhD students, and three undergraduate students. She has received the prestigious 2014 NSF CAREER Award. She is particularly interested in real time in-situ Scanning Transmission Electron Microscopy of biomolecules and biomineralization with unprecedented resolution as well as Bionanomaterials for Biomedical Applications. Along with colleagues at UIC, she has co-founded the Institute for Biomaterials, Tribocorrosion, and Nanomedicine (IBTN) that enables collaboration between UIC and Rush Medical University with UNESP in Brazil. She has published 44 articles, provided review for more than 10 journals, and presented 21 national and international invited talks and 43 conference presentations. She is the Organizer of "Advanced Materials in Dental and Orthopedic Applications" Symposium at the TMS conference and Symposium Organizer for "Biomedical Implants and Devices" at DSL 2015 International Conference. She currently holds three officer positions as Program Chair for Orthopedic Biomaterials, and Treasurer for Nanomaterials at the Society for Biomaterials (SFB), and Treasurer at the TMS Biomaterials Committee. She is also an active member of Orthopedic Research Society (ORS) and member at the Biomedical Engineering Society and Society for Biomaterials (SFB). She has received the 2014 "Young Scientist Award" at the DSL International Conference for her work on "Multifunctional Nanostructures for medical Implants".
Description
This project provides simple nanotechnology based solutions to alter the surface characteristics of current Titanium bone implants in order to achieve smart and multifunctional implants with antiinfection, antiinflammatory, and improved osteoinegrative properties. The longterm goal is to improve the success of implants in patients who are medically compromised, elderly, smoke, or who have limited quantity or quality of bone.
At UIC-In-situ-Nanomedicine Laboratory, we are developing Multifunctional Bone Implants that are smart to not only induce bone growth but also ecognize the changes in the microenvironments around them in order to prevent or reduce surgical complications such as inflammation and infection. This multifunctionality is achieved by embedding antimicrobial nanoparticles within nanotubes and loading the tubes with ant infectious agents [Ag , and AgO] and antiinflammatory drugs [Naproxen Sodium]. The goal is to improve the state of currently wellestablished titanium implants without the need for modifying the surgical technique or changing the implant design.
The BEST Fellow will visit the ISNL lab at UIC Biomedical Engineering Department, to observe the actual Multifunctional Bone Implant fabrication process. Dr. Shokuhfar and her PhD students will explain the concepts behind the need for such observation and the aim for using the system to synthesis nanomaterials that are important for dentistry as well as their potential application in advanced prosthodontics. The teachers will gain required training on the fabrication processes. Once they have successfully learned the biofabrication then they will fabricate such surfaces on an actual dental implant. Next they will assist with validating their surfaces using Field Emission Transmission Electron Microscopy (FESEM) and Energy Dispersive Spectroscopy (EDS). Depending on time and Fellow interest, corrosion tests and/or water contact angle (WCA) measurements on the modified dental implants can be performed.